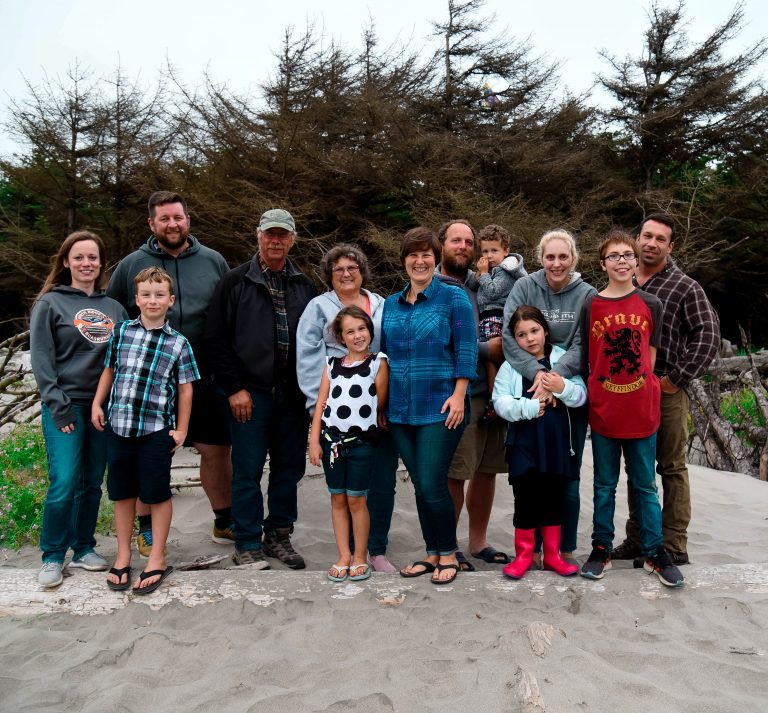 Dan Roth - Owner, President, & Framer
Dan has been building pole buildings for over 40 years now. He has been married to his wife Donna since 1977. They have three children. Steve, Ryan, & Alyssa. They also have three grandsons and two granddaughters. Dan grew up in Ridgefield, WA and has lived there most of his life. He learned to build pole buildings from his dad and uncle. Dan has a passion for the outdoors, and loves to camp, hunt, kayak, and once a year takes a long backpacking trip with his sons. He graduated from college in 1977 with his Bachelor's Degree in Biology from Northwest Nazarene College, which naturally landed him in a pole building career.
Dan's "old school" approach to building means that your building will have multiple 40-penny nails in each rafter or truss among other old school attributes. Dan has been called very meticulous by some of his past customers. In an industry full of contractors that want to just put up your building as fast as possible to maximize profits, Dan's expertise will ensure that your building is built correctly the first time and that the necessary time is taken to ensure this.
Ryan Roth - Site Foreman, Kits Coordinator, Framer
Ryan is the second child of Dan and Donna Roth. He first began to work for Northwest Pole Buildings in the summer of 1997 at the age of 14. He is happily married to his wife Jubilee. Ryan & Jubilee have two wonderful children Rylee and Josiah.
After finishing up his schooling in 2003 and getting an AA degree in Computer Technology, he decided to trade the keyboard and mouse for a hammer and saw. When he was three years old, he would visit his dad on job sites. In a span of seconds, he would be climbing on the wall and roof framing giving his parents a scare. Needless to say, pole buildings are in his blood. Ryan is typically the person you will reach when emailing us.
Ryan also handles our "kits" operation. If you are the Do-It-Yourself type, Ryan's expertise will help guide you along the way. Most kits in the local area include a site visit by Ryan to ensure that your material is correct and a chance for you to have any of your questions answered.